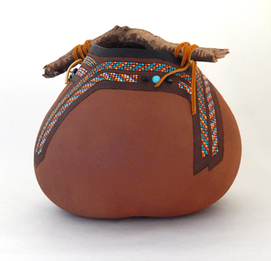 My Next Show
May 27-28  Pine Strawberry Arts & Crafts Guild show.
Pine, Arizona
Welcome to Mesquite Gourds
Home of interesting and fun gourd art.  Browse the galleries.  Check out Etsy if you would like to see what I have currently on sale.  If you are looking for something special, contact me and we can discuss it.